When we first found Kat Williford and her Raleigh-based label, Pamut Apparel, we all knew we were seeing something new. Look - relaxed is in. Brooklyn trendsetters are dumping skinny jeans in favor of loose fits.
We think these simple, fun designs are going to be a hit with weekend warriors and creatives who can get away with being comfortable at work. Plus, these pieces look great on all body types.
You can find Pamut in boutiques all over Raleigh, and now you can find them here on Grove & Bay!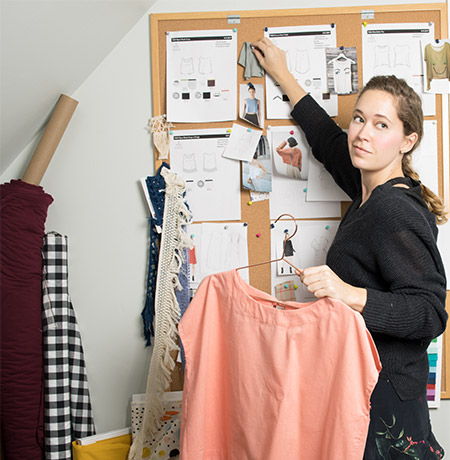 Designer: Kat Williford
Carolina-native Kat Williford's design aesthetic embodies vitality, simplicity and feminine practicality. She was first inspired while traveling across Europe where ancient architecture serves as a dramatic backdrop to a vibrant city life.
Back in America, she's connecting the vintage and maker movements with the indominible American-spirit. Each design speaks to optimism and living in the moment, with a nod to the vintage designs of the past.
Carefully Crafted. Responsibly Made.
Pamut believes the future of fashion is responsible, simply designed, and well-made. They've built these concepts into their brand by sourcing only organic and American-made cotton fabrics that are eco-friendly. Each piece is cut, sewn, and printed entirely in Raleigh, NC.
Manufacturing locally rather than outsourcing means you're only two steps away from the person who made your clothes. Localized, hands-on production means American jobs and no compromises between ethics and quality.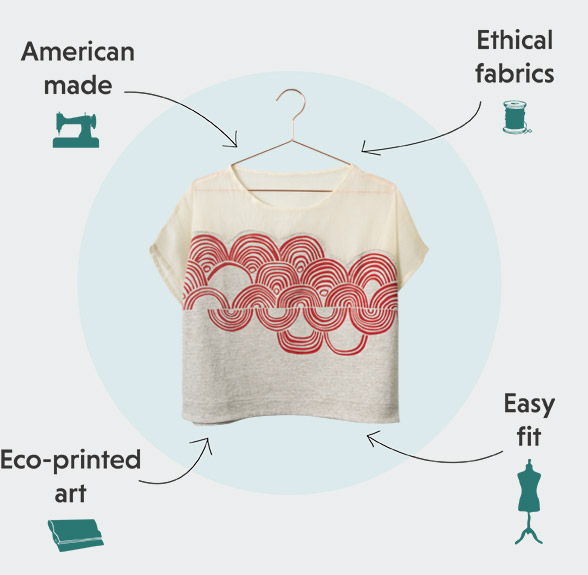 Behind the Scenes with Pamut Apparel